Blwyddyn 1 & 2
Tymor 2

Teganau

Tryloyw, tryleu neu di-draidd?

Term 2

Toys

Tranparent, translucent or opaque?
Dyma ni yn edrych ar briodweddau deunyddiau

ac yn cofnodi'r canlyniadau.

Here we are looking at the properties of
materials and recording our results.
Dyma ni yn arbrofi i weld pa ddeunydd

fyddai'r orau i wneud cot law i tedi.

Here we are experimenting to see which material
would be best to make a raincoat for teddy.
Picnic gyda'n tedis!

Dyma ni yn gwneud jeli a brechdanau i fynd ar ein picnic.

A teddy bears' picnic!

Here we are making jelly and sandwiches for our picnic.
| | |
| --- | --- |
| I ffwrdd a ni! | Off we go! |
| | |
| --- | --- |
| Chwarae yn y parc. | Playing in the park. |
| | |
| --- | --- |
| Bwyd i ni..... a mêl i'r tedis! | Food for us.... and honey for the teddy bears! |
| | |
| --- | --- |
| Castell Bodelwyddan | Bodelwyddan Castle |
Tymor 1

Y Goedwig

Term 1

The Woods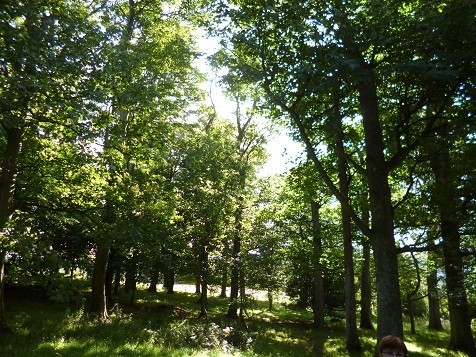 Rydym wedi darllen stori 'Y Gryffalo' gan Julia Donaldson.

Rydym ni wedi bod am dro i'r goedwig.

We read 'The Gruffalo' by Julia Donaldson.

We went for a walk in the woods.
Amser tawel i edrych a gwrando cyn mynd i archwilio!




Adeiladu den a chwarae cuddio!

Oes hoel y Gryffalo yma?

Quite time to look and listen before going to explore!

Building a den and playing hide and seek!

Are theses markings made by the Gruffalo?
| | |
| --- | --- |
| Crymbl y Gryffalo! | Gruffalo Crumble! |

| | |
| --- | --- |
| Dyma ni yn casglu mwyar duon. | Here we are collecting blackberries. |